Private Lessons with Mr. Peyton A, Clarinet
Clarinet (ages 9+)
Mr. Peyton A, Clarinet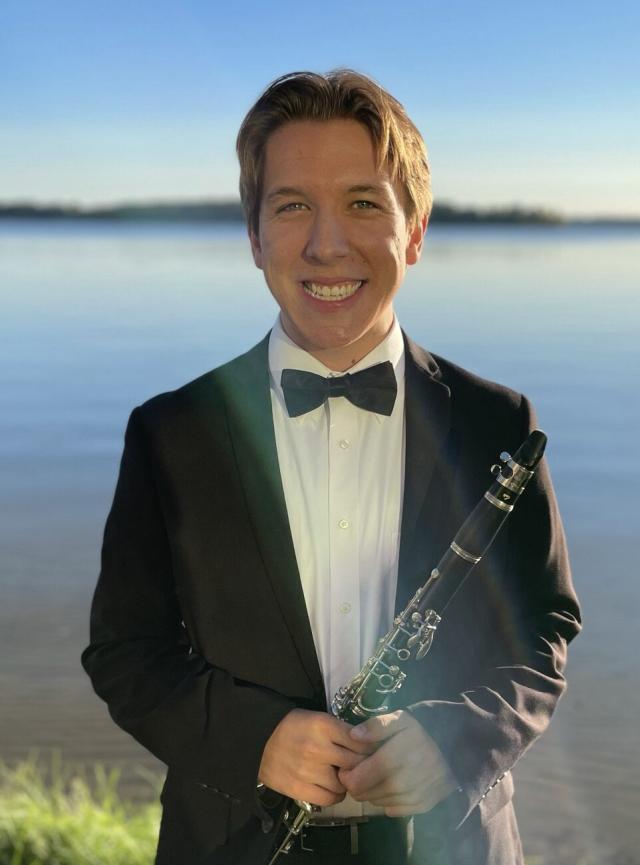 Background: Oberlin Conservatory of Music, clarinet performance with Richard Hawkins. Mr. Peyton is a graduate of the Interlochen Arts Academy where he studied with Dr. Bryan Conger. Mr. Petyon is an avid chamber musician, orchestral clarinetist, new music advocate, and competition performer.
From Mr. Peyton: "A typical lesson with me will be fundamentals, repertoire, and teaching productive practice habits. Each lesson will be curated for the student allowing them to learn and grow in a productive way. During lesson one I will evaluate the students playing and where their strengths may be. It is important to know that I am very strong on fundamentals and if the student practices their fundamentals regularly, if not daily, then we will be able to cover more ground in our lessons."
Click a time below to register for lessons.
Month to month
Saturday at Avon