Private Lessons with Ms. Mercedes, Violin, Viola, Online Lessons
Violin (ages 7+), Viola (ages 7+)
Ms. Mercedes, Violin, Viola, Online Lessons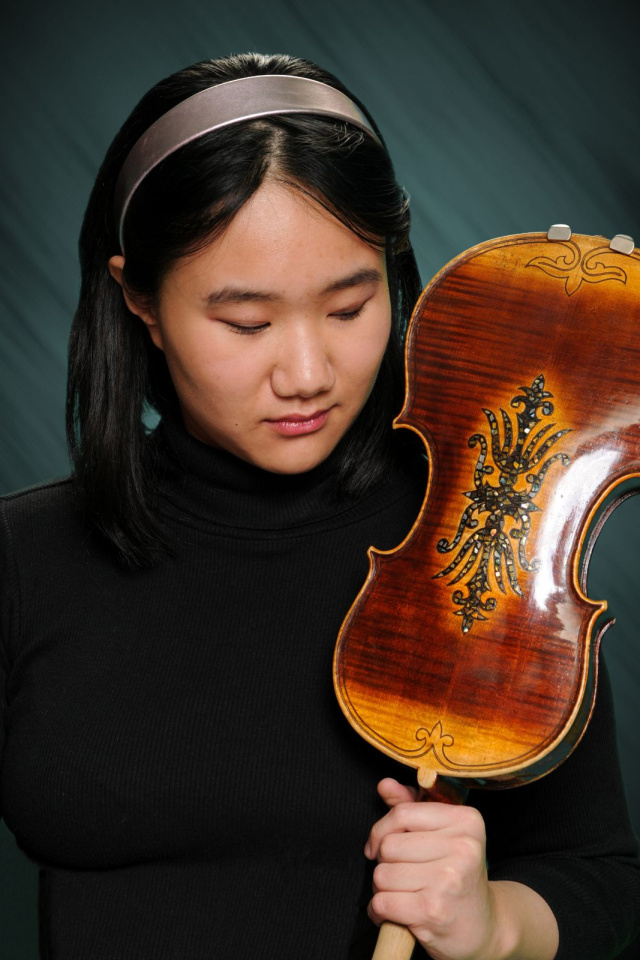 Make faster progress with Ms. Mercedes as she gives the insights and techniques that only great violinists know. Join her online as she teaches all levels. This is a once in a lifetime opportunity.

​​​​​​​"I learned more in one session than I have in numerous lessons with other teachers."
​​​​​​​"The girls love Mercedes." - Mrs. Adams, mother (daughter's 7 and 9, online lessons)
Background: Ms. Mercedes is a world record-setting, concert violinist who has performed in some of the greatest international scenes, including her Carnegie Hall debut recital where she performed the complete Paganini's 24 Caprices at age 10. She holds the world record as the youngest ever to have performed and recorded Paganini's 24 Caprices on DVD and CD released in May 2012. She has been invited to perform at a young age with orchestras such as the Markham Symphony Orchestra, and the National Chamber Ensemble "Kiev Soloists" with violin virtuoso, Shlomo Mintz. She was awarded full scholarships from three major institutes namely the Juilliard School, the New England Conservatory of Music and the Phil and Eli Taylor Performance Academy for Young Artists of the Toronto Royal Conservatory of Music. She was appointed as Concertmaster/Co-Concertmaster by the Music Director for Ontario Philharmonic Orchestra. She has given concert tours and performs on a 1623 Giovanni Paola Maggini violin. Mercedes is currently pursuing a master's degree in violin performance at Yale University on a full scholarship.
She helps students overcome the most difficult challenges of the violin just as she did and is accepting students of all levels, beginning to advanced.

​​​​​​​Click a time below to register for lessons.
Month to month
Monday at Avon
Month to month
Wednesday at Avon
Month to month
Wednesday at Strongsville
Month to month
Friday at Avon
Month to month
Friday at Strongsville
Month to month
Saturday at Avon
Month to month
Saturday at Fairview
Month to month
Saturday at Strongsville