Private Lessons with Ms. Courtney F, Flute and Piccolo
Flute (ages 7+)
Ms. Courtney F, Flute and Piccolo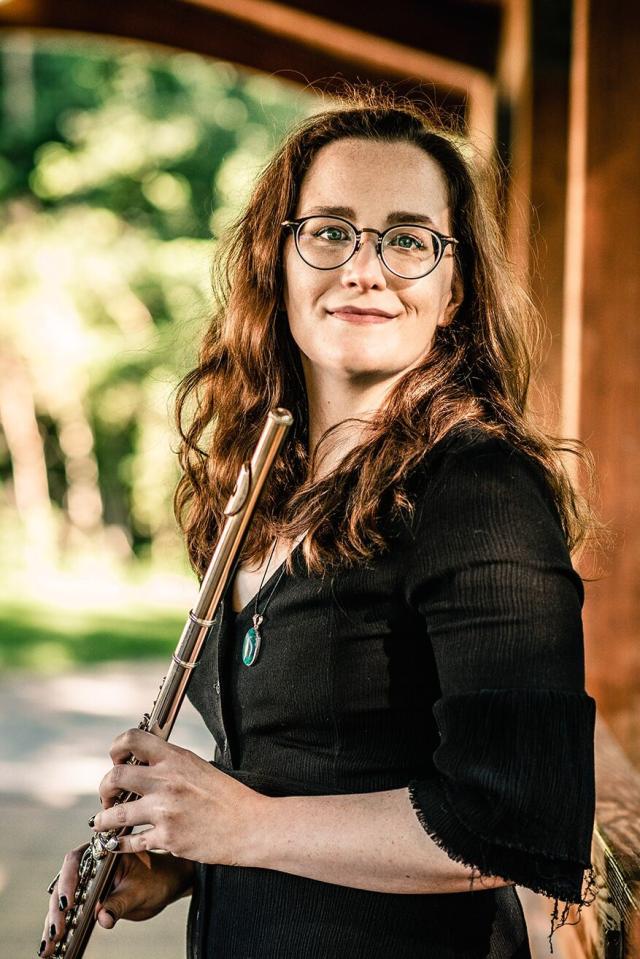 Background: Ms. Courtney holds 2 degrees in flute performance, a B.A. from Denison University and her Masters of Music from Cleveland State University. She studied with Carla Colon at Avon School of Music, Dr. Leslie Maaser at Denison U., and with Sean Gabriel at CSU, principal futist of the award-winning Cleveland Chamber Symphony.
She went on to play with the Cleveland Philharmonic for a number of years, and she has been teaching with the Avon School of Music since 2018.
What her students are saying:
"I've been taking lessons for over a year now with the flute teacher Courtney and she's amazing!! She's prepared me for my music career in college and I've got accepted in Baldwin Wallace and Capital University! I've learned so much about flute and practicing in general. She cares about her students a lot and I appreciate it so much. She deepened my passion for music and I can't wait to see what my music filled future holds!" - Danielle Sabljic
"Avon School of Music was a great find for my teenager! They are very friendly and accommodating. Virtual flute lessons with Ms. Courtney have proven to be very beneficial. She has helped motivate my child to practice and has helped her learn some difficult marching band music. We would recommend Avon School of Music and Ms. Courtney to anyone." (on Google) - Denise Bales

Click a lesson time below to register for lessons with Ms. Courtney.
Month to month
Monday at Avon
Month to month
Tuesday at Avon
Month to month
Friday at Avon
Month to month
Saturday at Avon